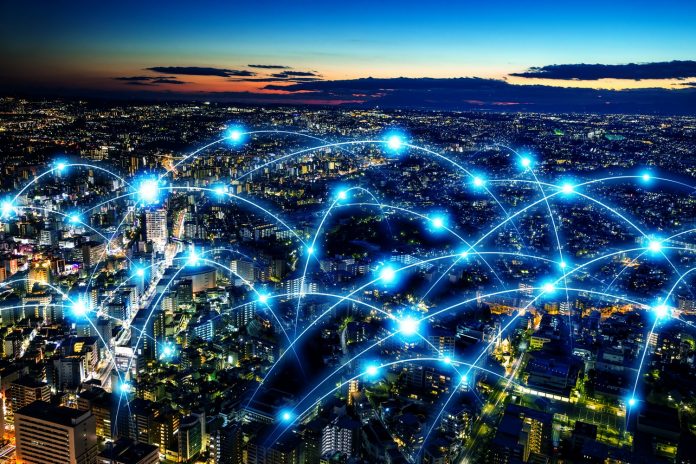 Today's rapidly evolving technological world means customers demand faster Internet speeds, instant communication and guaranteed reliability. Hammer Fiber seeks to bridge the digital divide, providing diversity and competition across the telecommunication sector. We speak to Mark Stogdill, CEO and President to learn about his company's vision to expand into new markets and the role his organisation plays.
In 2014, following a varied and successful professional career encompassing both the fiber optic and telecommunications industries, Mark Stogdill, current CEO and President of Hammer Fiber Optics Holdings Corporation, launched this revolutionary, forward thinking organisation.  His aim was to fulfil the potential offered by the advancement of the Internet – to deliver high quality broadband Internet access to areas where connectivity was lacking and to eventually become a leading industry pioneer.
So tell us more about Hammer Fiber and the market needs you initially envisaged it should address?
Obviously the sheer size of this industry creates immense opportunity. Internet is a service that everyone needs and the speed at which the technologies that both utilize and distribute it evolves and adapts has led to vast transformational change and will continue to do so.
We've seen this through the recent advent of The Internet of Things (IoT) where devices, appliances and electronics connect and interact with each other via Internet infrastructure. Bearing in mind industry experts predict that the IoT will consist of approximately 30 billion objects by 2020, the vast enormity and potential scope of this sector is immediately apparent. In addition, products and services enabling the capacity to instantly download and stream media and run multiple devices off domestic modems, require the backup of high quality broadband systems and sufficient bandwidth to respond to these consumer needs.
Currently there is still a significant percentage of the country, and especially in rural locations, where substandard equipment is used. Not only are consumers paying high premiums for this and failing to receive the level of bandwidth they require, but as bandwidth usage increases year on year, capacity planning will always be an issue for those existing networks. Customer choice for service is also limited with perhaps only the option of one service provider available in any given market. Our aim at Hammer Fiber is to provide consumers with an alternative service, offering a choice from their primary supplier and opening up diversity and competition to the market space.  It is important that we do our part in bridging the digital divide. I certainly don't think any consumer should be left behind where the capacity to use new and emerging technologies is concerned.
How does Hammer Fiber operate? What makes it different and how has it been successful in achieving its aims?
We believe Hammer Wireless, our unique wireless system, gives us a competitive edge and really enables us to stand out from the crowd. Put simply, replacing the last mile of access network with wireless technology is a far more cost-effective means of providing a service directly to the consumer. Instead of using old copper lines or incurring the costs associated with building fiber to the home, our system revolves around a wireless base station which can push high speed broadband to a large number of consumers per site.
A further, and we believe, major factor which differentiates us is that consumer demand for bandwidth is always recognised and satisfied. We ensure that the consumer has sufficient bandwidth to run as many devices and applications as required and we instantly respond to new IP requests. The service does not slow down during peak usage hours as we are continually pushing very large amounts of bandwidth while being careful not to oversubscribe the infrastructure. This gives a consistent, smooth and seamless experience which we believe not only addresses the issue of diversity and competition within the market but also resolves the typical operational issues generally faced by both Internet providers and consumers.
Are there any exciting prospects on the horizon? Can you tell us about any new ventures, products or services which Hammer Fiber are looking to bring to the market?
As technology advances and consequently consumer demand increases, we need to constantly look ahead and follow up on our commitment to deliver high capacity services at a lower cost than those traditionally offered.
We are delighted to announce that we have recently partnered with Florida based Go Long Wireless Ltd, an owner of licensed spectrum frequencies designed for multichannel video distribution and data service that controls 49 different US markets with a total population in excess of 29 million.  This pioneering venture will enable us to expand our successful business model across these markets, targeting areas which are currently lacking high calibre broadband facilities and providing a triple play bundle of high speed broadband, TV and VoIP phone services to both commercial and residential consumers.    Our first new market under the Go Long relationship is Baltimore, Maryland and we have recently announced plans to begin offering service to the greater Baltimore area in 2018.
Our system utilises pre-5G technology, launched under the trade mark Hammer Wireless AIR.  It is an innovative and exciting concept, proven in Atlantic City where this pre 5G 'wireless fiber' network already delivers a triple play bundle of high speed broadband, 4K UHD capable TV and VoIP phone services.
As pioneers in this wireless technology space we have a real opportunity to demonstrate our commitment and dedication to deliver lightning fast, affordable services to key markets.  Introducing the system to Baltimore will more than double current coverage and fall in line with our expansion plans for a national roll out.
Improving further upon the current platform, our in-development 5G Carrier Wireless Fiber Technology is expected to be fully compliant with future 5G standards set to be published into 2018. This will allow us a firm foundation to build upon our successes and pave the way for the new and even better services of the future.
Where does the future lie for Hammer Fiber? What are the organisation's long term plans and objectives?
We will continue to listen to the demands of our customers and feedback from subscribers. We will continue to analyse future trends with a view to adding new products, expanding into new markets and making waves in the industry with innovative technology which our customers deserve. We're also looking forward to responding to the challenges and enormous potential offered by such an exciting industry and hope to make our mark on the global broadband community.
And finally, what would you say is the key factor for your success?
I strongly believe in a group engagement philosophy to maximise the productivity of each employee.  It's the only way to innovate.  This is how we have been able to achieve so many exciting things on a small complement of staff.  However trite it may sound, the internet is a people business and delivering on our promises takes great people, from our esteemed Board of Directors down to our service technicians. Hammer's success is a team effort.
Further information on the full range of products and services offered by Hammer Fiber, together with relevant up to date industry news can be found on the organisation's corporate website –   http://www.hammerfiber.biz/