Field Safe Solutions has been named as one of Business Worldwide Magazine's Top 20 Most Innovative Companies to Watch, 2020. Here we discuss what makes their solutions so groundbreaking.
The Contino concept combines two broad messages - Continence and Continuation. – Together, they convey the benefits of a revolutionary device enabling men suffering from urinary incontinence (UI) to get on with...
Private jets are now widely regarded as the safest way to fly in the Covid era. CEO of MJets Natthapatr Sibunruang explains why it's also more cost effective than many may think.
Named in BWM's list of 20 most innovative companies to watch, 2020. OpenExchange is the premier provider of video meeting, conference, and streaming solutions for financial services & investor communications. Here's their...
The winner of the new category 'Best CEO - Organic and Natural Feminine Care Industry' spoke to Business Worldwide Magazine about the company's achievements so far, and why its work is so...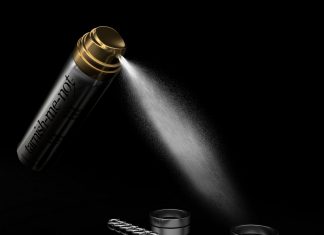 Synopsis: Tarnish Me Not is a New York based company that's revolutionizing the jewelry industry. Here we discuss how the company was born and learn how the founders' entrepreneurial spirit is changing...
Some are born to be innovators, others entrepreneurs. Daniel Kilger is a rare example of both. A self-professed pioneer of revolutionary techniques and concepts, Daniel not only wants to change the world,...
The combination of creativity and commerce lies at the heart of corporate success. John Sheehy, CEO of Sydney and New York-based global advisory firm Pottinger, and winner of Business Worldwide Magazine's Growth...
Founder and CEO of South Africa based E-Square Education Enterprises, Lili Niemann, has been named twice in the Business Worldwide Magazine 2020 Global Corporate Excellence Awards. The dedicated educational entrepreneur won two...
Dedication, passion and a lifelong interest are often the foundations of phenomenal success. Ingmar Hogoy, Founder & CEO of Greentech Innovators documents how his environmentally friendly organisation now leads the way in...