Naturopathy has made a welcome return to the field of medicine in recent years. One woman who has carved a niche for herself in this field is Ursula Uhlemayr. Here we find out why...
Conditions like Attention Deficit Hyperactivity Disorder are costly both to individuals and society. We talk to Alex Zwyer, CEO of NLS-1 Pharma AG (NLS), a cutting-edge biotech company, about their novel treatments for...
Incentive Connections, Dubai, specialise in offering a comprehensive range of destination management services. Here, Managing Director & Owner, Porus Pesi Guzder, provides an insightful overview of his award-winning company and his philosophy for...
The use and abuses of digital technology have hit the headlines in recent months. But can digital technologies be harnessed for the benefit of citizens? We talk to Monique Morrow, President and Co-Founder...
Organisational change is a hot topic right now as companies see the benefits of collaborative and horizontal working relationships. We talk to CEO Augusto Mitidieri of Sintetica S.A., a company leading the way in...
Business leaders face many challenges in today's global economy, but can they break through by focusing on customer relations? We talk to Jerry Acuff, CEO and founder of Delta Point, Inc. about the...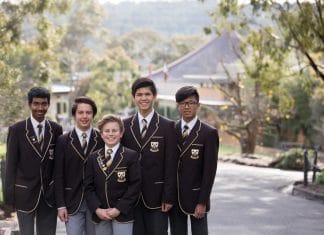 Whitefriars College in Melbourne, Australia is committed to offering a global perspective to its students through careful integration. Here's how they successfully achieve that: The only Carmelite Secondary College in the whole of Australia,...
In this article, we look at why a functioning global payments system matters, and talk to Mr Mohamed Horani, CEO of HPS, about how his company is meeting the challenge. Globalisation has been...
Coaching is increasingly recognised as a core leadership skill in a modern organisation. We speak to Jan Bowen-Nielsen from Quiver Management about why coaching has become so popular and some of the potential...
One often-overlooked business fact is that all companies are required to comply with international trade and finance sanctions, not just those involved in the shipping of goods and technologies across borders. Examples of transactions...