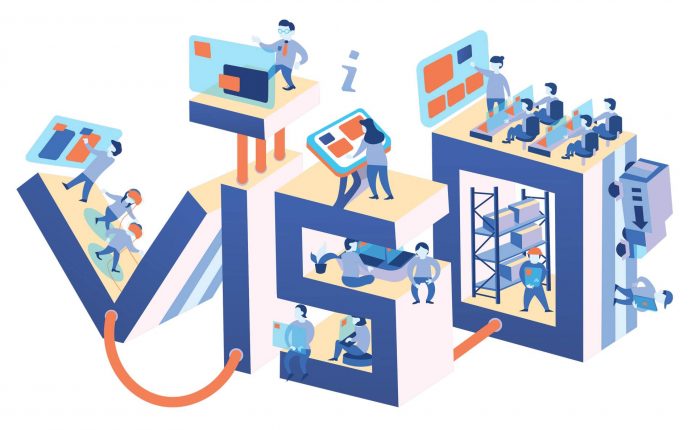 With digital devices being vital for an ever-increasing number of business and educational processes, here is a company that empowers organizations with state-of-the-art management tools to unlock the real potential of their device fleets, keeping them healthy, secure and optimally tuned to their mission.
We have Radix with us who began as an IT integration company in the field of training and education and over the years shifted its focus to software development specifically on device management solutions.
The firm proudly asserts, "We identified the digital transformation potential of Android based single-purpose devices, with a fast-growing number of digital devices used by organizations, require smarter and effective lockdown, administrative and support tools."
In dialogue with Nadav Avni, Marketing Director
What is your company's value proposition?
Our mission is to redefine device management and consolidate all devices, processes and stakeholders into one easy-to-use platform. Our cloud-based device management solutions, known as VISO, provide effective administrative and instructional capabilities to all stakeholders in the organization, seamless operation of all type of devices operating anywhere, with a rich set of relevant tools and unique user interface, and enable seamless group learning in heterogenic environment.
How are your products and services different from the competitors?
Our device management solutions are unique because they are:
· Modular and flexible and can be customized to any use case
· Offering a rich set of relevant tools and unique user interface
· Cloud-based or on-premise supporting many work environments
· Offering an end-to-end solution, taking in mind and providing effective administrative and instructional capabilities to all stakeholders in the organization
· Platform agnostic, supporting all major operating systems: Android, Chrome, Windows and Apple
· Trusted and integrated by leading global device manufacturers and vendors
· Supporting many types of devices including interactive touchscreens and VR devices, which are very popular in today's training and education environment
· Enabling group management and collaboration
Does your product offering encourage innovation for the customer through versatility, usability, and efficiency?
Our device management solutions enable users to increase administrative and instructional effectiveness, reduce operational complexity, and save time and money, making device management smarter and more focused.
What is your appetite for risk?
Our experience taught us that even a small and innovative technology company like Radix has a fair chance to make a difference and pave the road to industry giants. We just need to be aware of our customers' needs and look to the future.
Having said that, we always had to think out of the box and not to be afraid to dare or take risks.
Radix has worked with several industries of different sizes. Can you provide us with one or two case studies describing the challenges that your clients were facing and how did your solutions help them to overcome those challenges?
Our solutions are implemented in millions of devices worldwide, helping to increase performance and stability while minimizing downtime, serving a wide range of clients: SMBs, enterprises, governmental organizations, security services, financial institutions, universities and education centers.
We realized that firmware update for multiple remote Android devices was vital for our clients and a dream of many IT professionals, and recently we released a new module answering that need.
In addition, the XR industry is booming, and with it aroused a new need to manage VR devices.
We have foreseen this coming and we equipped our device management solution with a unique set of tools to manage VR devices, enabling centralized IT management, group management, collaboration across the VR device fleet, and above all taking coordination and learning/training to the next level by creating immersive experiences. Our device management solution with its VR Command Center provides an end-to-end solution to many of our clients and device manufacturers and vendors partners.
If you have to list five factors that have been/are the biggest asset to your organization, what would they be and why?
* Innovation – we deliver cutting-edge solutions
* Human capital – talented and rich with experience pushing us forward
* Agility – we quickly adapt ourselves to the changing environment
* Excellency – we always try to excel and make things perfect
* Reputation – our name proceeds us, today we are an established company, known for our high-quality solutions and excellent customer service.
Is your organization pursuing growth and new business/market development with as much passion as it does operational efficiency?
We are a pure B2B and B2B2C technology company, working with OEMs and vendors that will integrate our solutions in their firmware and with integrators and resellers that will offer our solutions as a stand-alone or as part of a comprehensive solution.

We are constantly growing and planning to stay in the technological forefront, expand our offering and continue working on increasing our market share by partnering with leading global device manufacturers and vendors, that will see our solutions as an industry-standard in device management.
How powerful is your company's strategic vision?
We have been repeatedly chosen by leading global manufacturers and vendors as their preferred device management solution.
Our partners and their customers understand the great added value we provide. Our solutions are embedded in their firmware as well as promoted to other devices used by their customers.
We understand that in Q1 2020 Radix will be exhibiting at MWC. Can you tell us more about that?
MWC is the largest trade show for the mobile industry.
As a leading provider of device management solutions it is important for us to be there and meet with customers, partners and prospects.
At MWC we will be showcasing our enterprise solutions, among them is our new tailor-made solution for telcos and operators, Android TV device management & MDM, letting them stay on top of their device fleet, wherever their employees and customers are and whatever the use-case may be.
For more information about Radix and its offering please visit www.radix-int.com
Or contact:
Nadav Avni, Marketing Director nadav@radix-int.com