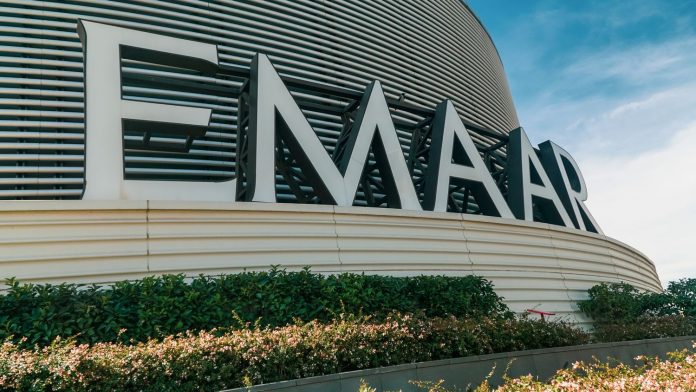 Dubai construction giant Emaar Properties posted a sharp rise in third quarter profits on Sunday (Nov 12) as residential sales in the glitzy emirate gathered steam.
Dubai has started recovering from a three year downturn after a 2014 oil price crash slammed the Gulf economies which underpin its real estate sector.
But on Sunday Emaar, which owns the world's tallest tower, Burj Khalifa, chalked up a US$411 million (€350 million) net profit for the third quarter, up 32 per cent on the same period of 2016.
"The impressive growth in sales of our Dubai residential property launches this year puts us in a strong position to generate strong cash flows for the coming years," Emaar chairman Mohamed Alabbar said.
"The sustained demand for projects in Dubai is a strong indicator of the investor trust in Dubai, which is today one of the fastest-growing hubs for business and leisure."
Officials and analysts say preparations for the emirate's six-month Expo 2020 trade fair have breathed new life into the sector, battered by low demand and sluggish growth. Sales of properties in Dubai rose rapidly in the years after the market opened to foreigners in 2002.
Prices soared as investors piled in, but when the global financial crisis hit the debt-laden emirate in 2009, it sent them into free-fall.
Tourism, trade and transportation supported a brief recovery, but the 2014 oil price crash slapped prices for homes back down by over 15 per cent.
But the Middle East's first World Expo, expected to generate as many as 300,000 jobs by 2020, has boosted the sector, analysts say.
Developers in September defied low rents and sale prices to launch new projects worth tens of billions of dollars at a property show.
Top construction firms including Emaar, Nakheel and Deyaar reported strong sales at the three-day event, and some claimed to have sold out.
Emaar, the largest firm on Dubai bourse, also recorded a 20 per cent rise in net profit for the first nine months of 2017, with sales also up 32 per cent to US$4.18 billion.
The firm has expanded into retail, hospitality and leisure across the region, earning over a fifth of its revenue from international development.
Emaar Malls, the group's retail branch, in March lost a bid to acquire Middle East online retailer Souq.com to Amazon.
But last month, it launched its own online retailer, the US$1 billion noon.com with key contributions from Saudi and Kuwaiti investors.