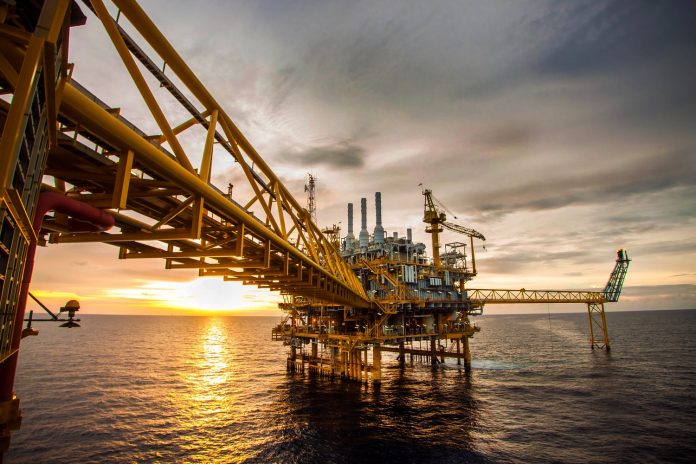 Following May's announcement by DONG Energy that it intended to divest its upstream oil & gas business, the company has this week revealed that it has received regulatory approval to proceed with the billion divestment transaction to London-based chemicals company INEOS.
Announced in May of this year, Danish wind energy giant DONG Energy revealed that it had agreed to divest its upstream oil & gas business to INEOS for $1.05 billion, following over half a year of rumors that DONG Energy was investigating the move. DONG Energy has steadily been moving away from any fossil fuel enterprises in an effort to double-down on its offshore wind energy business. This move is just one of the latest to streamline the company's business in this direction.
On Thursday, DONG Energy revealed that it had received regulatory approval from Danish and Norwegian authorities to proceed with the indirect transfer of the oil & gas license in the respective countries where DONG Energy had its offshore drilling sites. The oil & gas business in 2016 produced 100,000 barrels of oil-equivalent per day, while its sites contained approximately 570 million barrels of oil-equivalent of commercial and potential oil and gas reserves across the Danish, Norwegian, and UK Continental Shelves.
As part of the divestment transaction, INEOS will take over all decommissioning liabilities for DONG E&P A/S, though DONG Energy in accordance with Denmark and Norway regulatory rules will assume a secondary liability for the decommissioning of existing Danish and Norwegian offshore facilities.
The two companies expect to have the transaction completed by Friday the 29th of September, the day of this article's writing.
"Since the decision in 2016 to divest our upstream oil and gas business, we've actively worked to get the best transaction by selling the business as a whole, getting a good and fair price for it and ensuring the optimal conditions for the long-term development of the Oil & Gas business," said Henrik Poulsen, CEO of DONG Energy earlier this year. "With the agreement with INEOS we've obtained just that."
"The transaction completes the transformation of DONG Energy into a leading, pure-play renewables company."
"DONG Energy's Oil & Gas Business is a natural fit for INEOS as we continue to expand our Upstream interests," added Jim Ratcliffe, INEOS chairman in May. "This business is very important to us at this stage of our growth plans and we are delighted with the expertise that comes with it. We have been successful in our petro-chemical businesses, focussing on operating our assets safely, efficiently and reliably and we intend to do the same with our oil & gas assets. We are keen on further growth and already see lots of opportunity within this impressive portfolio when it transfers to INEOS."