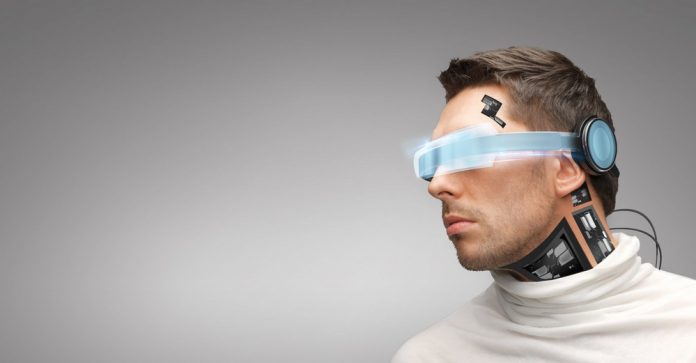 Hardly a day goes by when for either better or worse technological innovations don't make the news. We talk to Monique Morrow of Cisco, Switzerland and winner of Business Worldwide Global Corporate Excellence Awards in two categories, including 'Visionary of the Year 2016,' about technology, social change and ethics.
The seismic political changes taking place in political elections in Europe and America highlighted populations alienated by accelerating technological change and globalisation. Moreover, our ideas and thinking are being shaped by small political bubbles through increasingly sophisticated digital algorithms.
When there is an app for everything, and the concept of the 'Internet of Things' is everywhere except in the minds of ordinary people, we surely need big thinkers to find ways to articulate the social and ethical implications of technology.
One of these is Monique Morrow, Chief Technical Officer of New Frontiers Engineering at Cisco, and one of the leading thinkers in technological futurology as well as a tireless promoter of women in technology. We asked her how technological innovation is altering the landscape of society and work, and what she means when she says technology should consider ethics.
What's your role at Cisco, and why does it matter?
Recently my role at Cisco has been to explore the intersectionality between technology, economics and research to portfolio mapping – information displays that illustrate issues and relationships involved in decision making. Research by Dr Catherine Killen from the University of Technology, Sydney, demonstrated that portfolio mapping improved the quality of decision making.
I do care deeply about the humanitarian use of technology, and it has always been my passion.  I'm working on the idea of the 'Humanised Internet,' for example, which will allow people to store their identity information online, no matter where they are. Why is this important? Refugees and immigrants can use it to prove their identity. Also, without evidence of your identity, many people are left vulnerable to exploitation such as trafficking, slavery, sexual abuse and child abuse. Identity is now a fundamental part of citizenship, and we have to make sure everyone can function as a citizen.
How did you get into your field, and make it to the top?
It started with my family. They always encouraged me to dream, and to go as far as I could. I've also had great friends and mentors. One mentor in the 1980s suggested that I should start looking at telecommunications because my strength was in problem solving and that's what the field involved. So I did this.
I've always thought deeply about the kinds of obstacles women face, both socially and psychologically. I think women are naturally, or through their upbringing, predisposed to try and take on too much, rather than to focus. There's also a tendency for people in male dominated environments to look to women to do administration and support work, no matter how senior they are. Women have to find a way to manage that. Once I was asked to take the minutes because I was the only woman in the room. Rather than get angry, I politely sidestepped that by saying that whoever called the meeting should take the minutes.
You've talked about a glass ceiling for women in IT and technology. What are your observations about how the glass ceiling works, and how can women overcome these barriers?
I've already talked about some of the personal and social obstacles women face, but they need to be proactive about overcoming these.  Women need to trust in their skills and experience, be ambitious and focus on both their careers and wellbeing.
I also think we need to bring men into this conversation. All my mentors have been male because obviously I was entering a male dominated world. They have been excellent mentors who have consistently pushed me beyond my comfort zone.
The structure of work needs to change as well. Too many women in technology drop out of work after ten years, and that's something to do with the environment. It's about how work is organised. Work needs to be flexible, to help men and women manage life changes, such as looking after children, sick partners or elderly relatives. No one wants special treatment or to be given a free ride. What they do want is a chance to be judged equally on their merits, their skills and their experience, even if they can't work full-time hours.
You've mentioned that men and women work in very different ways. How will the increasing involvement of women in technology change the nature of creativity?
Women can often add a different perspective to problem solving in technology. There is evidence to suggest that diverse teams do creativity and innovation better, and increasing gender diversity is one way to deliver that.
For the same reason, I also advocate multigenerational teams. Not only can these represent a more diverse section of the population, but using the experience of older generations, as well as the energy and dynamism of the young, they can lead to unique insights.
It doesn't make sense not to use the skills of talented and creative people, no matter who they are.
What is your vision of how IT, technology and the web will develop in relation to the economy and society? 
I am very concerned about both the possibilities of technology to transform society for the better. However, we also need to understand the security and privacy implications of the 'internet of things.' Put simply, when everyday objects such as cars or heating systems are connected to data hubs, it can deliver enormous benefits; but people don't know what's happening to that data, which is data about themselves and their movements. It's an ethical issue we need to consider.
I have recently become the new co-chair of the IEEE Ethics in Autonomous Systems?-Mixed Reality Committee alongside IEEE Futurist, Jay Iorio, and through this role we will aim to highlight the relationship between technology and ethics. We have a responsibility to communicate the use of technology and its implications to society, but we also need to promote how technology can change our social landscape for the better. Examples such as virtual reality that allow us to experience other lives, virtual doctors or psychotherapists, and developing algorithms which offer a diversity of views and information (rather than the echo chamber we have now).
What do you see in your future?
My journey will be life-long. My aim is to continue to think about the bigger picture for our economy, society and ethical awareness in the midst of technological change. Technology is only a tool at the end of the day.