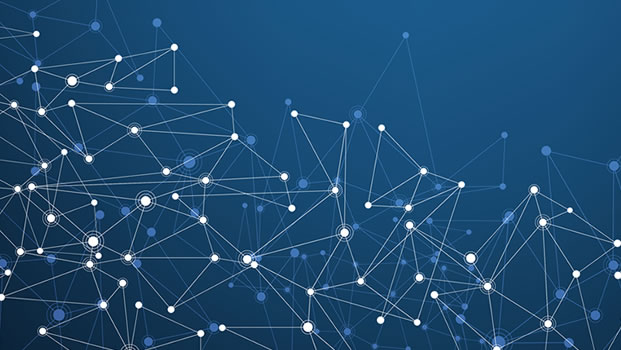 Best Virtual Data Room Provider of the Year in Europe Award Winner perspective: EthosData
"We are very proud and happy that our clients, partners and the industry as a whole have named us Best Virtual Data Room Provider of the Year in Europe. This award is the best recognition to the continued work by our team to offer the best, most secure and reliable data room with the most dedicated service".
Francisco Lorca, CEO and Founder
EthosData is recognised as a market-leading new generation virtual data room provider. The service allows users to exchange information securely and efficiently, providing a secure, fast and simple service to easily share confidential information with the highest standards of security and data protection. Partly owned by Moody's, EthosData data room services have been used in some of the most public mergers, acquisitions (M&A) and IPO transactions worldwide and are being adopted as an integral part of the deal flow in many global law firms, investment banks and corporations.
EthosData business is based on providing the best expert service to each of its clients, asserting that, "We are proud to offer more than just a technological solution, we provide 24/7 assistance and service along with one of the most secure, robust and fastest platforms of the industry".
Technology has transformed the way that M&A transactions are executed. Negotiations between buyers and sellers can be less contentious with access to past data. Creation of and access to data is so much more prolific today, and dealmakers can all access a collection of resources and fairly distributed market data. It gets a little bit more unique when transactions that need highly customized solutions are involved, and the newer dataroom platforms, like EthosData's, offer the opportunity to set different levels of authorisations within the virtual data room's participants. This can be created by setting permissions by folder, subfolder or even by document, speeding up the process and facilitates tracking and updating.
Virtual data rooms introduce another layer of efficiency into deal-making. With virtual data rooms, literally hundreds of people can be looking at the same document simultaneously. This significantly increases the efficacy of the process and the number of parties that can be included in a particular deal. Now sellers can decide virtually who gets to see what, and who gets to download information by giving those permissions explicitly. In many ways, it has made the due diligence process much more clear-cut and efficient, and allows deals with multiple parties to be conducted much more effectively.
In the last years, virtual data rooms have evolved very rapidly. Clients are using data rooms early in the life of a transaction and are even using them internally between advisers and sell side clients to prepare documents before initiating discussions with potential investors or bidders. This shift in the role of virtual data rooms is driven by the positive experiences that advisers and clients have had with the convenience, simplicity and functionality of the main platforms and with their satisfaction and trust in the level of service provided by the virtual data room specialists.
CEO Francisco Lorca explains, "Just as the Internet revolutionized the way people communicate and share information, virtual data rooms are revolutionizing the transaction process. We believe that virtual data rooms are the future meeting place of all the parties who have a vested interest in making a transaction go through successfully".
The virtual data room industry is currently in the middle of a very significant transformation. As the industry matures; service, security and simplicity are setting apart the leading global players from other companies claiming to offer data room services but failing in one, or many, of the above aspects and basing their offering solely on price.
Service is key when running an M&A transaction. The workload of companies and advisers during a transaction is phenomenal and in the middle of a negotiation or due diligence timing is critical. A professional data room provider will offer not only technical support or trouble shooting but also do all the day to day work related to the data room preparation and management such as uploading documents, adding new people to the dataroom, and setting up permissions.  EthosData assigns a dedicated deal coordinator to each data room. The deal coordinator works with an internal team to manage all aspects of the data room 24/7 so that the client can focus on running the transaction.
Security is paramount when setting up a virtual data room.  The information shared between parties is critical including proprietary and personal data.  A leak of information can be extremely harmful for the transaction and for the companies involved.  Leading virtual data room providers continuously invest in security, from an infrastructure, technology and a process perspective.  EthosData's platform has been certified by ISAE 3402 and SSAE16, the benchmark on data protection.
EthosData´s servers are hosted by SunGard Availability Services, where each facility uses real-time replication, multiple connections, alternate power sources, intrusion detection and state-of- the?art emergency response systems. All the communication in the data room is protected with 256-bit encryption, and the platform's document security provides the ability to lock down PDF documents and control whether users can copy, print, forward or alter a document, including the option to block the use of the "print screen" key, or add a personalized watermark. On the process side, EthosData screens all new hires and trains all employees for all aspects of document security.
EthosData continually invests in its virtual data room service to provide the best, most secure and easy experience for its clients. This committed investment has been widely recognised by clients and with awards such as the one received from Business Worldwide Magazine.
"The awards are very important for our industry as a whole as they help potential clients decide what provider to use," asserts Lorca. "There are many competitors that call themselves virtual data room providers and claim to have high degree of service and security. An award such as Best Virtual Data Room Provider of the Year for Europe helps clients differentiate.
"Our aim is to become part of our clients' M&A teams to be able to manage their projects giving them peace of mind and focus on what matters".