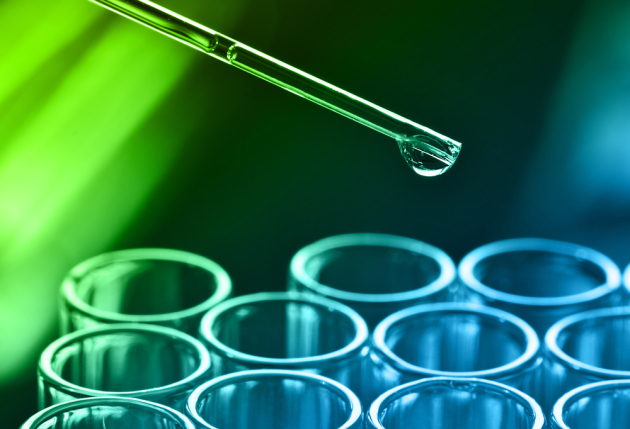 Aging populations, an increase in chronic diseases, better funded national healthcare systems and an attractive environment for clinical trials are all driving up demand for pharmaceutical products in Latin America. Lower manufacturing costs and improving infrastructure are encouraging multinational pharma companies to increase investment in the region.
Latin America comprises  a group of 22 countries with a total population of 600 million, growing at a rate of 7.8 million per year (1.3%), and perhaps most well known for carnivals and for having some quite good football teams. It is also happens to be one of the fastest growing pharmaceutical markets in the world.
However, an aging population is placing increased demands on health and social care facilities across Latin America. As a result of medical and public health interventions in the region, the death toll from the most virulent infectious diseases has been sharply lowered allowing many more children to survive to adulthood.  Not surprisingly, as people live longer and women have fewer children, older people represent a growing proportion of the total population in the region increasing the demand for pharmaceutical products.
Another driver for increased pharmaceutical spend is the development of more comprehensive healthcare systems. Brazil has implemented one of the largest universal healthcare systems in the world – the Sistema Único de Saúde (Unified Health System), better known by the acronym SUS. Created in 1990 SUS provides healthcare for all and is free at the point of use for everyone, including foreign nationals. Many Brazilians, particularly in the major cities in the south, have private medical insurance to supplement the public provision. Medicines are mostly bought by the citizens themselves as this is not covered under SUS and most health insurance schemes do not reimburse patients for the purchase of drugs. A quarter of the Brazilian adult population suffer from high blood pressure and related diseases, but better control practices have significantly reduced the number of resultant complications over the last 10 years.
Mexico, with a population of 122 million, is the largest Spanish speaking country in the world. It is also distinguished, in health terms, by having recently overtaken the US to become the most obese country in the world – and not because Americans are getting slimmer! This has led to an increase in the incidence of diabetes of three times the population growth such that approximately 20% of public healthcare funding is now focused on the diagnosis and treatment of this one illness. In 2003, half of Mexico's population lacked health insurance. Self-employed farmers, street vendors and those unemployed or with odd jobs had to pay out of pocket for medical care. In that year it passed a law, with funding, to establish universal health care coverage known as Seguro Popular for all those not covered by occupational health insurance schemes. In 2012 the programme was completed with 52.6 million people enrolled on the scheme. Those affiliated with Seguro Popular have access to a range of medical, surgical, pharmaceutical and online pharmacy best prices hospital services.  Venezuela also has a universal healthcare system, but recent political and economic instabilities have left the healthcare system with insufficient resources to deliver against its obligations.
According to figures from IMS Health in its Health Market Prognosis, produced in mid 2013, Latin America's pharmaceutical market was worth US$ 72.5 billion in 2012 and forecast to deliver a CAGR of 10-13% for the 5 years 2012-2017 , compared with 0.7-3.7% for North America and -0.4 – 1.6% in Europe over the same period. Indeed the only other geographic sector to have larger growth is Asia/Africa/Australia which is forecast to grow at up to 14.4%.  Demand is growing as populations age and chronic diseases, especially obesity, diabetes and cancer (the so-called diseases of affluence), become more common place. There is increased wealth in certain concentrated areas of Latin America and this, together with increased government spending and increased investment from local and multinational companies is driving the growth in pharmaceutical spend.  With sales levelling out in the US and Europe, due to lower margins, patent expiries and reduced public sector healthcare spending , the pharmaceutical majors are now focusing their attention on emerging markets, including Latin America.
A 2014 report from research and consulting firm GlobalData states that approximately $12.7 billion has been invested in Latin America's pharmaceutical market through mergers and acquisitions in recent years, and with further untapped potential opportunities identified in countries across the region, this level of investment is expected to continue.  According to the report, the number of pharma-related M&As completed in the region increased by 214% between 2008 and 2012, and accounted for 70% of the region's total deals during this period. Together with licensing agreements, these two categories are one of the most significant sources of investment in the region.
Principally, the M&As in this area have come from global pharmaceutical firms acquiring local companies and thus increasing their presence in emerging markets. The largest such deal was US-based UnitedHealth's acquisition of Brazil's Amil Particapacoes in 2012 at a cost of US$4.9 billion. Also in 2012, Merck Inc announced a joint venture arrangement with Supera Farma Laboratórios, to sell and distribute Merck's products in Brazil. Earlier this year the US drugstore chain CVS Caremark made its first overseas acquisition with Drogaria Onofre, Brazil's eighth largest pharmacy chain. There was a flurry of excitement last year when GSK, Pfizer, Novartis and Abbott were reported to be bidding for privately owned Aché Laboratorios Farmaceuticos.  Aché is the fourth largest drugmaker in Brazil and is the leader in prescription drugs but is also present in the rapidly expanding over-the-counter business. Although Aché would be an attractive acquisition, one of the owners did not want to sell and the company remains in private hands.
The Mexican Association of Industrial and Pharmaceutical Research (AMIIF) has reported that, during 2014, six more international pharmaceutical companies, Mundipharma, Menarini, Eisai, Innovare, Celgene and Alexion have joined the association to expand their presence in Mexico's patented medicine sector. Mundipharma, in particular, has announced plans to invest US$40m in Mexico, including US$2m to buy local drugmaker Eticare Pharmaceutical in 2014. Having already established operations in Brazil and Colombia, Mundipharma is also looking to enter the pharmaceutical markets in Venezuela and Argentina this year and has set its sights on Chile, Ecuador, Peru and Central America for 2015.
A particular focus of the region is on the manufacture of generic drugs whose explosive growth has been driven by the expiry of a number of key patents during the last few years and the phasing out of so-called "similar" drugs which do not have the certification that comes with a generic. This has provided ideal opportunities for the startup of new facilities in the region. In Brazil, generics make up the largest segment of drug sales accounting for 22% of the total. Amgen, Sanofi-Aventis and Pfizer have all made acquisitions in this area in Brazil.
As well as M&A activity there are innovative licensing and expertise sharing arrangements being established. For instance, at the beginning of 2014 Reckitt Benckiser of the UK agreed a US$482m license deal with the US's Bristol-Myers Squibb to sell a number of BMS's over the counter drugs in Brazil and Mexico.
The Brazilian Pharma Chemical and Pharmaceutical Inputs Industry Association has formed a partnership with the Arab Chamber to promote trade between Brazil and the Middle East and North Africa (MENA) countries.  In 2013, the Arab countries imported US$18.6bn worth of pharmaceutical products, but Brazil accounted for only US$12m of this total. The Brazilians believe that they can offer more competitive prices than European and US companies.
In the reverse direction, Argentina has recently fully opened its US$6 billion drug market to Indian companies, increasing the scope of imports to include drug products. Previously India could only supply raw materials for drug production. Also, in a novel agreement Brazil's Ministry of Health has entered into an agreement with the Japanese government for cooperation in the healthcare industry. In the first such arrangement for Japan it will provide help to accelerate Brazil's ability to assess the safety of new medicines – currently it takes 21-30 months in Brazil compared with 4-12 months in Japan. Japanese expertise will also assist with healthcare development for the ageing population. This is part of the Japanese government's strategy to increase the emerging market exposure for Japanese companies that provide medical equipment and pharmaceutical products.
Biopharmaceuticals
The term biopharmaceutical (also known as biologic) refers to any medicinal product manufactured in or extracted from biological sources.  This is a rapidly growing area as the use of techniques such as recombinant DNA and gene therapy create new ways to treat diseases. Biosimilars are follow-on biologic products, similar to generics in the chemical drug market, although their clinical use is somewhat more complicated than for generics.
In June 2013, the Brazilian Ministry of Health (MoH) launched its Partnerships for Productive Development programme involving 27 public and private laboratories working in partnership with other companies to manufacture 14 biologic drugs.  As well as reducing the cost of these drugs in Brazil, the programme will benefit the Brazilian pharmaceutical industry by increasing investment and expertise in the region.
As part of this programme it was announced in November last year that three local pharmaceutical firms Bionovis, Fiocruz, and Instituto Vital Brazil had entered into partnership with  Merck Serono of Germany to produce six biosimilar cancer and arthritis products. The technology-transfer agreement also involves the construction of a production plant in 2014 and the training of Brazilian personnel. As part of the agreement, Merck has agreed to sell the six drugs in question to the MoH at a discounted rate. Production is expected to begin in 2015. In August,the Brazilian anti-trust regulator gave its approval to the Merck – Bionovis partnership and then, in September, as part of a general announcement on new investment in biologics Merck announced it would be expanding its partnership with Bionovis to include a new late-stage biosimilar, initially targeted at smaller emerging markets.
There are a number of reasons why pharmaceutical companies are investing heavily in the region. Firstly, for the reasons outlined above, the market growth is significantly greater than in the developed world and these so called "pharmerging" countries provide an ideal opportunity for continued business growth. Secondly, manufacturing costs are lower than in developed countries. Thirdly, the region is becoming an increasingly attractive area in which to conduct clinical trials. The cost of conducting such trials is cheaper than in the developed world and there is a large and varied supply of trial patients with about half of the dropout rate seen in Europe. For organisations based in the northern hemisphere, the season reversal in the southern hemisphere can be advantageous when researching into seasonal illness.
Increasingly research is being undertaken into a number of infectious diseases and the treatments for them, including the manufacture of vaccines such as HIV, Chagas disease, Dengue fever and Influenza H1N1.
To take one example, Dengue fever is the world's fastest-growing tropical disease, infecting some 100 million people a year, according to the World Health Organisation. On Sept 3rd this year, the French pharmaceutical company Sanofi announced results of tests on the first ever vaccine for Dengue fever. Sanofi has invested US$1.7bn in the project over two decades and the final study was  conducted on 20,875 children aged 9-16 in Brazil, Colombia, Mexico, Honduras and Puerto Rico  – confirming that the vaccine was safe, provided high protection against the fever and cut the number of hospital admissions due to the fever by 80%. Sanofi will present detailed findings at the American Society of Tropical Medicine and Hygiene's annual meeting in November, and begin shipments in 2015.
In a move which both capitalises on this market and gives it fresh impetus, Marken, the multinational  specialist clinical logistics company, has just  opened a clinical trials warehouse in Sao Paulo, Brazil in August and is to open two more by year end in Peru and Chile, to add to its existing facility in Argentina.
In many markets we are told that past performance is no guide to the future, but in the case of the Latin American pharmaceutical market all the indicators are that the explosive growth seen in the last few years will continue for some time to come.