Efficient and effective response to the ever-changing consumer regulatory landscape is both complex and crucial. We feature Robert Gialloreto, President & CEO of Consumer Protection BC - winner of Best CEO Non-Profit Organisation (NPO)...
We hear a lot about disruptive technology and start ups, but what about other sectors? We talk to Kelly Simpson-Angelini, CEO of Simpson Healthcare Executives - winner of Business Worldwide Magazines 2017 CEO Awards...
Women's health is a growth industry, but medical research needs to be focused where it matters. We talk to Dr Fernand Labrie, CEO of EndoCeutics Inc. - winner of Business Worldwide's CEO Awards 2017...
The global economy is going through rapid change, becoming more globally connected as well as technologically advanced. How should education deal with these changes? We talked to Emilia Fields, Director of Whitefriars International Student...
Medical research is an important sector in the UK and globally. So how does a medical research charity operate successfully in our unstable economic environment? We looked at the case of Raft, a highly...
The Italian pharma market is going through a significant change in structure and competitiveness. We talk to Massimiliano Rocchi, Managing Director of Accord Healthcare Italia, a relative newcomer to the Italian healthcare market. Rocchi...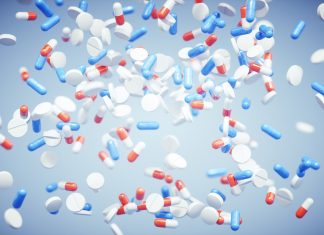 Turbulent might be the most apt word to describe the current state of European economies. So how is one of its core growth industries – pharmaceuticals – faring in the current climate? We talk...
Good marketing is a must-have for all companies, but sometimes their marketing strategy doesn't always go according to plan. In this article, we talk to Delta Point, Inc. CEO and Founder Jerry Acuff, winner...
It's a niche market that's growing and one of the leading players in the luxury Adult's Only Holiday sector is Rodrigo de la Peña, Chief Executive of The Original Group. Here he tells us...
The air ambulance industry is growing steadily across the world, and with market research analysts predicting the global air ambulance market will increase at an annual rate of almost 10% by 2020, services such...